I would like to thank all my clients
for their feedback and their permission
to publish it on my website.
Dear Ms. Hildesheim, 
Originally, I wanted to thank you personally last Friday, but time was apparently against it. Therefore, I would like to take this opportunity to thank you very much for this workshop! One could immediately feel that you love your work and live it! Your calm and gentle way of teaching was always interesting to take part in. At the same time, you put limits very clearly when it was required. And then the icing on the cake: a few personal words for EACH participant! Wow! I have never experienced that before at a seminar!!! Thank you very much for that!!! I hope to "experience" you again at an event sometime! Until then, I wish you all the best, continue to enjoy what you do and please stay the way you are!!! Warmest greetings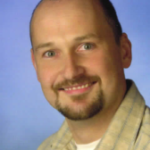 Dear Heike, 
Thank you very much for your sensitive, warm-hearted and understanding support! Through your lively, inspiring and kind-hearted way of communication I felt at ease with you. Your enthusiasm and clarity led to some very touching moments and exciting impulses. I am fascinated how you pick me up in a way that wonderfully harmonises the levels of emotion, mind and spirituality. How wonderful to be supported in life-changing moments in such a kind-hearted and inspiring way!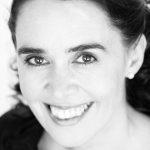 Dear Heike, 
Your support has broadened my understanding and my view on my situation in many ways! With your help, the inner conflicts (that like to hide) have become visible. Admittedly, processing takes time, however, I have understood the reasons for my behaviour! I am very grateful for your therapy … and I hope you can help more people in a way you have helped me. Kind regards,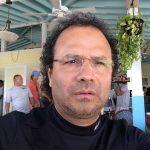 Dear Mrs. Hildesheim, 
I would like to thank you again for your great and successful treatment. Through you I understood that illnesses and challenging situations in life are always caused by blockages which are located on soul level where they need to be dissolved in order heal. In retrospect, I can say that the blockages you treated have disappeared and my life has changed positively in these areas. I am very grateful to you for this.
Dear Heike, 
Working with you is always a great pleasure. Your empathetic and sensitive approach allows one to address even very personal and difficult issues. Often it gets even funny during the process. 😊 Afterwards the burden disappears, everything becomes easier and I can move forward in life again. Thank you very much for this and all the best for you.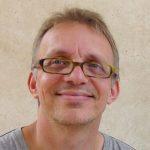 Dear Heike, 
In the time we spent together you have been inspirational, spurring, and guiding, while listening to and enthusing us. Thank you! Your creative ideas and appreciative way of communicating will remain with us in the future too. You have ignited a spark in us, and we are sure that others will notice this too. 
We wish you much happiness and joy as well as diverse, enriching encounters on your way.